ElementPly™
ElementPly™ pairs unyielding quality with sustainability in these premium hardwood and TFL-faced plywood products.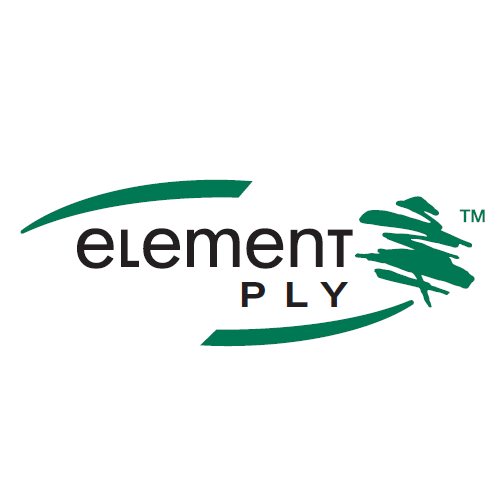 APPLICATIONS
Kitchen Cabinets,Kitchen Counters, Vanity Cabinets, Wall Paneling, Passage Doors, Closets, Interior Millwork
ElementPly™ imported plywood offers dense hardwood cores and a versatile selection of faces which are both ethically harvested and extremely durable. 
ElementPly™ by Upper Canada Forest Products is a premium hardwood plywood, carefully crafted to provide a consistent, quality-controlled selection of plywood products. ElementPly™ collection of materials includes both prefinished and unfinished birch plywood as well as dependable TFL-faced Plywood. With cores from ethically harvested plantations and faces from sustainably managed forests in Europe, this import plywood offers durability without compromise.
Stocking locations
Available in Calgary, Edmonton, Kelowna, Vancouver and Victoria in Canada.
Why ElementPly™?
Dense core to combat warping
Four layer UV top coat
Pre-finished and TFL-faced plywood offerings
Reduced voids and improved stability
Environmentally responsible and conflict-free
Rigorous in-house quality control
Meets TSCA Title VI standards for Formaldehyde emissions and LACY Act Compliant
ElementPly™ reclaimed Birch Edgetape also available.
To learn more about ElementPly™ products, contact our Sales Representatives here.