Pura® NFC by Trespa Universal Clips and Screws
Product Images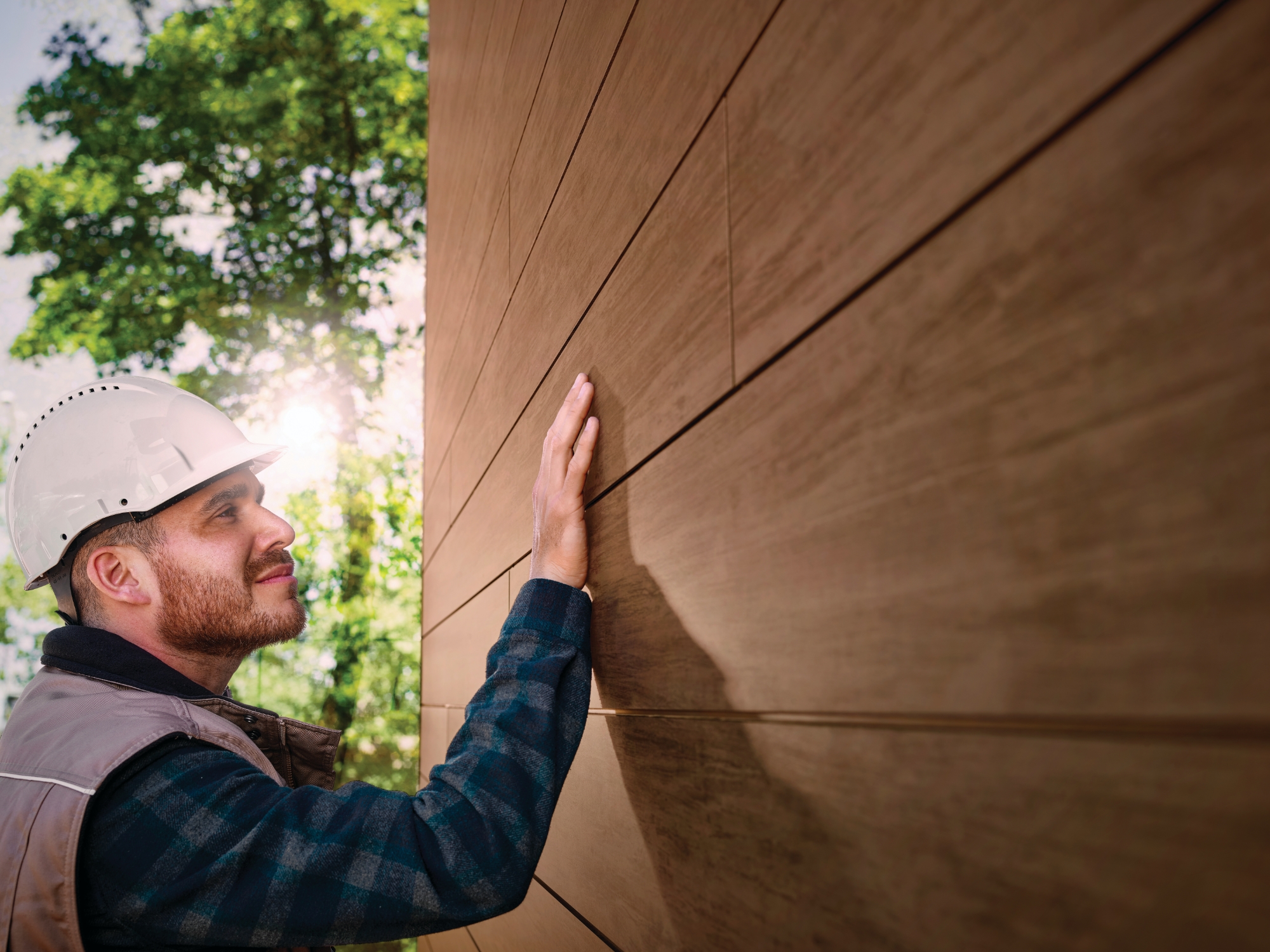 Pura® NFC by Trespa siding installation
Details
Pura® NFC siding is offered as part of a comprehensive system. The siding planks are purchased with accessories to create a complete installation process of the exterior cladding. These prefinished and matching accessories create a stunning effect for decades without the need for painting, priming or continuous maintenance. The complete Pura® NFC system includes:
Specifications
Pura® NFC by Trespa Siding System:
Pura ® NFC is engineered to be used in a ventilated façade solution that's easily installed. The relatively low weight of the prefinished siding makes it easy to slide into place and its durability means it can handle a rough build site. The combination of durability and ventilation helps Pura ® NFC withstand challenging climates.
Trespa provides guidelines and all testing, code and design data for informational purposes only and advises that the customer, project owner, designer, architect and/or installer, seeks advice from independent (construction) professional and/or engineers regarding design, application and installation as well as compliance with design requirements, applicable codes, laws, regulations and test standards. Local codes, standards and applicable design requirements are to be consulted for proper use.
Cleaning and Maintaining Pura® NFC by Trespa:
The NFC in Pura® NFC stands for natural fibre core. The high-pressure laminate (HPL) is made of up to 70% natural fibers, which go through a world-class manufacturing process. Its closed surface minimizes dirt build-up and makes the siding easy to clean. The final product keeps buildings looking beautiful for decades.
Pura® NFC has a closed surface that is virtually pore-free making it highly impenetrable to contamination. In addition, Pura® NFC is highly resistant to a number of chemicals including many different non-aggressive and aggressive cleaning agents. Although Pura® NFC requires minimum maintenance, it is advisable to clean the sidings after installation on site and at yearly intervals or whenever the windows are being cleaned there after, depending on the area, type of application and the care taken with processing and assembly.
Applications
Cladding
Exterior Doors
Exterior Millwork
Exterior Trim
Facade
Garage Doors
Siding
Signage
Soffit
Window Frame
Window Sills
Wall Paneling
Details
Pura® NFC siding is offered as part of a comprehensive system. The siding planks are purchased with accessories to create a complete installation process of the exterior cladding. These prefinished and matching accessories create a stunning effect for decades without the need for painting, priming or continuous maintenance. The complete Pura® NFC system includes:
Applications
Specifications
Cladding
Exterior Doors
Exterior Millwork
Exterior Trim
Facade
Garage Doors
Siding
Signage
Soffit
Window Frame
Window Sills
Wall Paneling